Cedar Rapids Onsite Truck Repair
Cedar Rapids Onsite Truck Repair – Truck Repair Services – Cedar Rapids, IA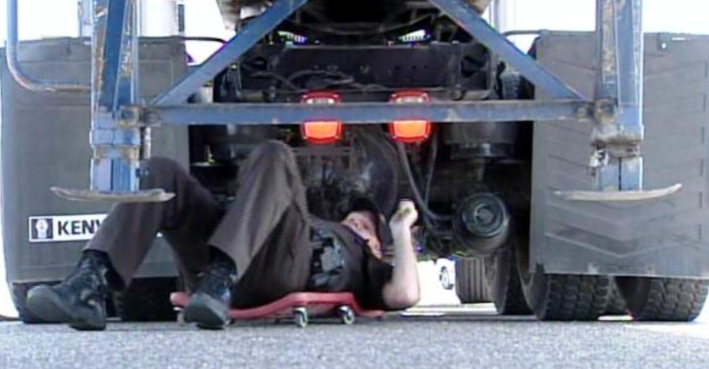 If you're a truck owner in Cedar Rapids, you know that there's only one place to go for truck repair: Cedar Rapids Onsite Truck Repair. We're the most experienced and trusted truck repair shop in town, and we're dedicated to providing our customers with quality service at a fair price. Whether your truck needs major repairs or just a tune-up, we'll get the job done right.
Give us a call at (319) 988-6183 today!

About

Cedar Rapids Onsite Truck Repair
Cedar Rapids Onsite Truck Repair is your trusted partner for top-notch mobile truck repair services throughout Linn County. Our dedicated team travels far and wide, delivering exceptional service right to your location. Whether you're behind the wheel of a semi-truck, delivery van, street sweeper, trash truck, dump truck, or other hardworking vehicle, we've got you covered when it comes to repairs.
We understand the importance of keeping your fleet in optimal condition, minimizing downtime, and maximizing productivity. Our skilled technicians are equipped with the expertise and tools to diagnose and fix a wide range of mechanical issues promptly. From engine repairs to electrical diagnostics, we handle it all with precision and efficiency.
With Cedar Rapids Onsite Truck Repair, you can count on reliable and professional service, ensuring your vehicles are back on the road quickly. Experience the convenience and quality of our mobile truck repair services today.
Cedar Rapids Onsite Truck Repair: (319) 988-6183.
Cedar Rapids Onsite Truck Repair

Services
Onsite Truck Repair Makes Things Easier
Selecting Cedar Rapids Onsite Truck Repair translates to a more prosperous business. After all, time equals money in your industry. Our mobile truck repair services eradicate the necessity of towing or transporting a disabled vehicle to a distant garage. Instead, our team of ASE-certified mechanics brings their expertise directly to your location, saving you precious time and reducing any operational interruptions.
Our mechanics possess extensive knowledge and are adept at repairing nearly every component of large trucks. From engines, transmissions, brakes, and suspension to electrical systems, you can have complete confidence in our professionals to efficiently and effectively handle the necessary repairs.
Our boys deliver more than just dependable repairs; we provide a comprehensive package of professionalism and convenience. When you reach out to us, you can anticipate swift response times, individualized attention, and the assurance that your truck is being cared for by capable professionals.
Opting for Cedar Rapids Onsite Truck Repair ensures a smooth and efficient repair experience that enables your business to continue thriving. We prioritize keeping your operations on the move, allowing you to focus on what matters most.
Full Fleet Maintenance
Rest assured that your vehicles are always in capable hands with our fleet service. At Cedar Rapids Onsite Truck Repair, we provide on-site preventive maintenance and repair services for fleets of all sizes. Our dedicated team will come directly to your lot, ensuring the convenience and efficiency of our services.
What distinguishes us is our unwavering commitment to working around your schedule. We recognize the significance of maintaining seamless operations, allowing you to schedule the service at your preferred time. By doing so, we minimize disruptions and avoid slowing down your operations, ensuring your business continues to run smoothly. Trust Cedar Rapids Onsite Truck Repair to prioritize your convenience and keep your fleet on the move.
Trucks We Service
The team at Cedar Rapids Mobile Truck Repair is familiar with many makes and models. That is, big trucks. We've worked on rigs such as:
Mack

Peterbilt

Iveco

Volvo

Honda

Paccar

Navistar

Kenworth

Western Star

Freightliner



Plus many more. Whether you drive a truck made by a well-known brand or an indy start-up, we can help keep it on the road. Keep our number saved.
Full Engine Service—Diesel and Gasoline
At Cedar Rapids Onsite Truck Repair, we understand the profound impact engine malfunctions can have on drivers and fleet managers. That's why we offer comprehensive engine diagnostic and repair services that cover both diesel and gasoline engines.
Just some of the engines we've worked on include:
Cummins

Detroit

Caterpillar

Hino

Deutz

Honda

Volvo

Paccar



With our team's extensive expertise and deep understanding, we can quickly identify and resolve any engine-related issues, ensuring your vehicles operate at their peak efficiency and maintain seamless performance.
Dial (319) 988-6183.
Big Rig Electrical Service
At Cedar Rapids Onsite Truck Repair, our team of experienced professionals is equipped with the knowledge and skills to perform vital maintenance tasks that enhance the performance of your electrical system. These tasks encompass thorough inspections, meticulous cleaning of connections, diligent monitoring of battery health, and precise testing of alternators and starters.
We are committed to delivering unmatched services for truck repair and maintenance, ensuring the uninterrupted operation of your fleet. With our skilled mechanics and fully equipped mobile trucks, we provide convenient onsite repairs for industrial vehicles of different makes and models throughout Linn County. 
At Cedar Rapids Onsite Truck Repair, we provide a wide range of comprehensive solutions in areas like lighting, switches, ignition timing, sensor modules, spark plugs and spark plug wiring, firewall connections, and more. 
Our goal is to deliver reliable, efficient, and high-quality services that prioritize your convenience and minimize any potential downtime. When you choose us, you can trust that your satisfaction is our utmost priority. Get in touch with us today  at (319) 988-6183 and experience the exceptional difference of Cedar Rapids Onsite Truck Repair.
Cedar Rapids Truck Brake Service
When it comes to brake servicing for your large truck, Cedar Rapids Onsite Truck Repair is the trusted choice. We understand the critical role brakes play in ensuring the safety of commercial vehicles and possess extensive expertise in the intricacies of your truck's braking system.
Our specialization includes:
Calipers

Lines

Trailer brakes

Master cylinders

Pads

Reservoirs



And really, any part of your industrial braking system. You can very well deliver the goods if your truck doesn't stop. Our team makes sure that it will.
HVAC Repair
For exceptional HVAC repair services tailored to your truck, Cedar Rapids Onsite Truck Repair is your ultimate destination. We understand the vital importance of a well-functioning HVAC system, as it creates a comfortable environment for drivers, resulting in improved work performance and service quality.
Our expertise encompasses both heating and air conditioning systems. We specialize in repairing coils, vents, fans, and switches, among other components. With our highly skilled mechanics, equipped with the necessary skills and tools, we can handle a diverse range of repairs, from simple fixes to intricate system overhauls. Trust Cedar Rapids Onsite Truck Repair to deliver top-notch HVAC repairs that ensure driver comfort and enhance overall productivity.
Industrial Transmission Repair
When it comes to transmission troubles with your truck, count on Cedar Rapids Onsite Truck Repair for reliable transmission services that ensure the smooth operation of your vehicle. Our team consists of ASE-certified mechanics who possess the necessary expertise and experience to handle a wide range of transmission repairs. We specialize in addressing various transmission components, including:
Brake bands

Torque converters

Input/Output shafts

Modulators

Casings

Gear sets

Bell housings



In short, we know transmissions. So don't worry about your truck not shifting right—just give us a call at (319) 988-6183.
Cedar Rapids Onsite Truck Repair takes pride in the outstanding expertise of our ASE certified mechanics, who excel in diagnosing and resolving an extensive array of transmission issues. From slipping clutches to grinding gearboxes and beyond, our skilled team is well-equipped to tackle any transmission problem that arises. With our convenient mobile truck repair service, the hassle of towing your vehicle to a repair shop is eliminated as we bring our comprehensive services directly to your location.
Our Clients
If you drive an industrial vehicle, you can trust our team to keep it running. And we'll do it right there at your location. We've assisted companies such as:

Landstar

Werner

FedEx

Penske

UPS

J.B. Hunt

XPO Logistics

Amazon



Why do we prioritize keeping other businesses moving forward? Because we understand the importance of not leaving anyone behind. We recognize that as a business, you have customers relying on you. It's the collective effort that keeps America in motion. That's why we urge you to choose Cedar Rapids Truck Repair to ensure your trucks keep moving.
Trailer Service
It's not just cabs we fix. What you're pulling is every bit as important. Heck, it might even be more important. Keeping the goods safe and secure means a lot for a trucking business. That's why we know how to repair trailers such as:
Curtain sides

Reefers

Hotshots

Lowboys

Flatbeds

Dry vans

Drop-decks

RGNs



And more.
If you're facing challenges with a faulty brake system, a damaged axle, or a broken latch, our committed team is ready to lend a hand. Equipped with the essential tools and equipment, we swiftly restore your trailer to its optimal condition, minimizing downtime and allowing you to get back on the road without delay. Count on us to provide prompt assistance and reliable repairs, ensuring your trailer is in peak working condition and ready for the next journey.
Suspension
When you notice a rough or bouncy ride, it's essential to have your truck's suspension system inspected. Our experienced team can quickly diagnose any problems with your suspension and provide the necessary repairs or replacements to ensure a smooth and stable ride for you and your cargo.
Don't let a faulty suspension system hinder your trucking business. Reach out to us today for all your truck suspension needs, and we will ensure that you get back on the road promptly, enjoying a ride that is comfortable and safe. Your satisfaction and the performance of your truck are our top priorities.
Suspension problems can also affect steering, making your drive more treacherous for everyone around. Don't roll the dice with getting to your next stop. Call us for repairs on:
Leaf springs

Shock absorbers

Torsion bars

Coil springs

Air suspension

Ball joints

Sway bars



Or any part of your industrial suspension that needs service.
Hey—it's us. Of course, we can fix it. Call Cedar Rapids Onsite Truck Repair today.
Areas We Service
Our mobile trucks have been all over Linn County. We won't get lost on the way to your lot. Have a look at just some of the towns we've visited:
Cedar Rapids

Marion

Hiawatha

Robins

Mount Vernon

Central City

Lisbon

Palo

Springville

Fairfax



If you or your trucking business is anywhere in Linn County, put us to the task of keeping those rigs running. We're professionals who care about industrial vehicle repair.
Cedar Rapids Onsite Truck Repair: (319) 988-6183.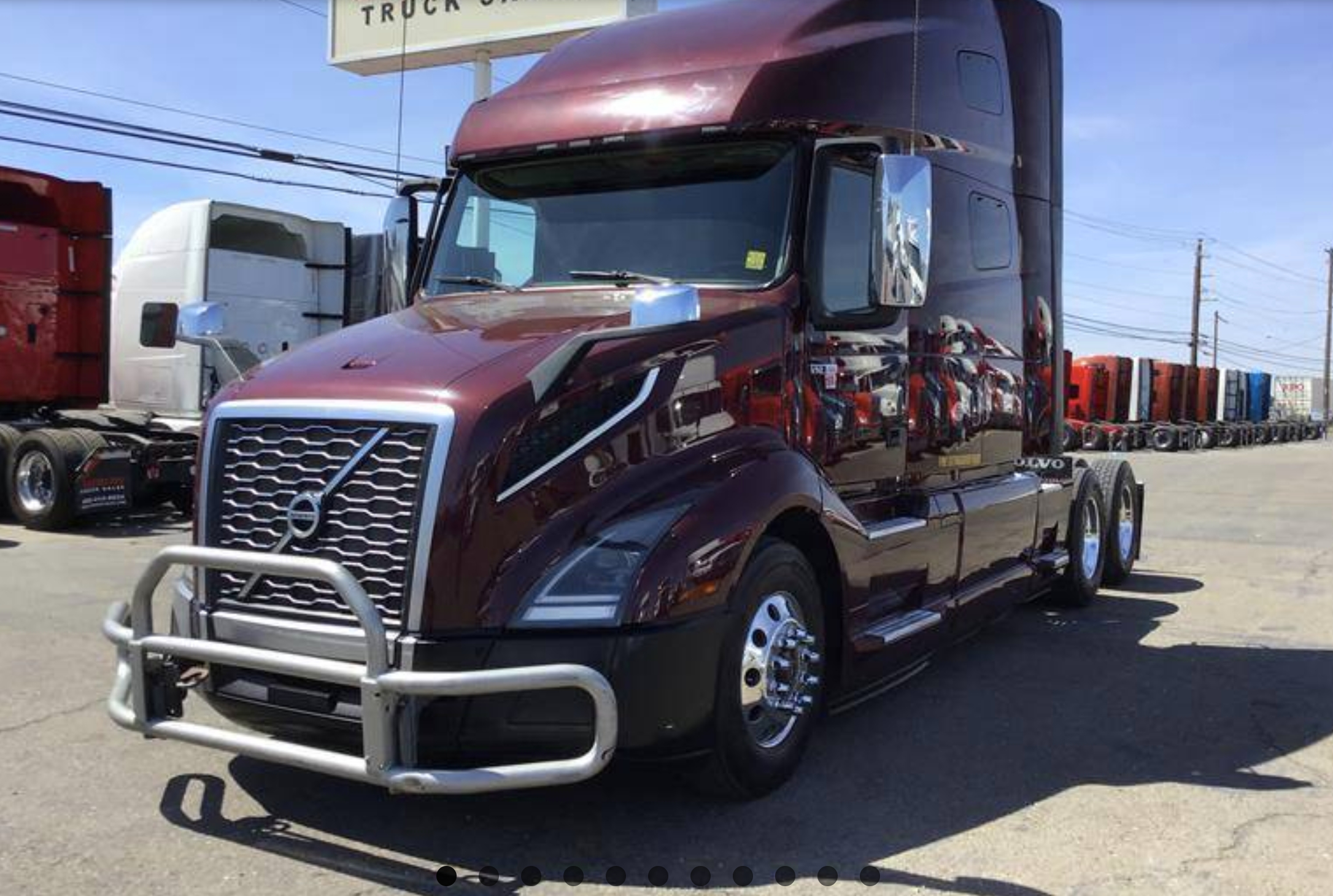 Contact Us Today!
When it comes to onsite truck repair, don't let yourself get stuck in a hole. With 24/7 customer service and top-notch trained technicians, Cedar Rapids Mobile Truck Repair is here to help you out of even the stickiest situations. Whether it's repairing a malfunctioning engine, replacing brakes, or any other challenging problem you may encounter, consider contacting the experienced and reliable team at Cedar Rapids Onsite Truck Repair. What better way to ensure that your truck remains up and running than with the superior service they offer? Don't waste time stressing over repairs – contact Cedar Rapids Onsite Truck Repair today!
Contact Cedar Rapids Onsite Truck Repair at (319) 988-6183.